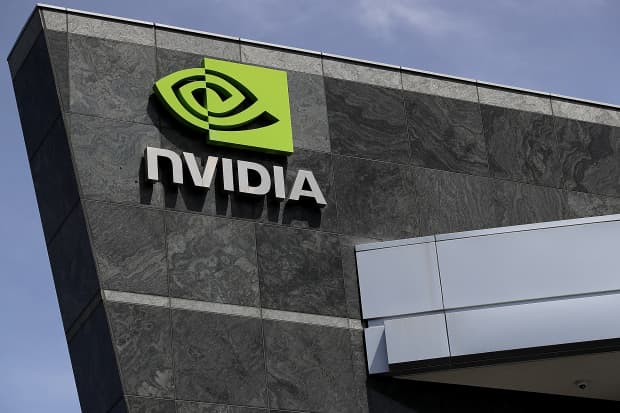 Nvidia Corp.'s quarterly results blew past estimates to record highs Wednesday, with sales surpassing $4 billion for the first time as the chip maker rolled out new gaming cards and data-center demand stayed hot.
And the company expects gaming sales to maintain that momentum.
On the analyst call, Jensen Huang, Nvidia's
NVDA,
+0.04%
founder and chief executive , said demand for the company's new RTX 30-series of gaming cards was "overwhelming."
"This is going to be one of our most successful ramps ever, and it gives our install base of some 200 million-plus GeForce gamers the best reason to upgrade in over a decade," Huang said on the call. "And so this is going to be a very large generation for us, is my guess."
Nvidia introduced new gaming chips in the quarter, based on a new design that was rolled out in its server chips the previous quarter, when data-center sales outperformed gaming sales for the first time ever. The rollout of new gaming cards in September flipped that: Gaming sales surged 37% to a record $2.27 billion, while data-center sales — up 8% from the previous quarter — soared 162% to $1.9 billion from the year-ago period, also a record high.
Analysts surveyed by FactSet had expected gaming sales of $2.06 billion and data-center sales of $1.84 billion.
Nvidia reported third-quarter net income of $1.34 billion, or $2.12 a share, compared with $899 million, or $1.45 a share, in the year-ago period. Adjusted earnings were $2.91 a share, compared with $1.78 a share in the year-ago quarter. Revenue soared to $4.73 billion from $3.01 billion in the year-ago quarter.
Analysts surveyed by FactSet had forecast earnings of $2.58 a share on revenue of $4.42 billion. Nvidia had forecast revenue of $4.31 billion to $4.49 billion.
For the fourth quarter, Nvidia looks to possibly set even more records, forecasting revenue of $4.7 billion to $4.9 billion, while analysts had forecast revenue of $4.4 billion on average.
Given the third quarter's results, Nvidia forecast that segment sales would travel in opposite directions to what Wall Street analysts were expecting.
"We expect gaming to be up sequentially in what is typically a seasonally down quarter as we continue to ramp up our new RTX 30 series products," said Colette Kress, Nvidia's chief financial officer, on the analyst call. "We expect data center to be down slightly versus Q3."
Analysts had forecast $1.96 billion in gaming revenue in the fourth quarter, what would amount to a 13% sequential decline, and $1.93 billion in data-center sales, or a 1.6% sequential rise.
"In gaming, Nvidia is taking advantage of more people staying home and gaming," said Patrick Moorhead, principal analyst at Moor Insights and Strategy. "I will be closely watching in the next quarter for competitive impacts and improvements due to major game titles dropping."
Shares slid about 3% in after-hours trading during the conference call, compared with a 0.3% slip just before the call. Shares ticked up less than 0.1% in the regular session to close at $537.15. Nvidia shares are up 128% for the year, while the PHLX Semiconductor Index 
SOX,
-0.72%
has gained 37%, the S&P 500 index
SPX,
-1.15%
has risen 10%, and the Nasdaq Composite Index
COMP,
-0.82%
has advanced 32% year to date.
Original Source